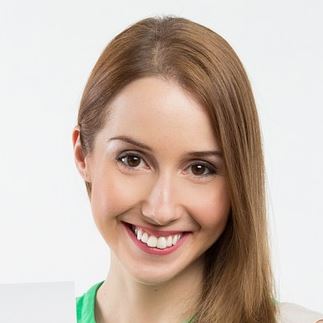 Hello everyone. Welcome to my website. This is where you will get useful tips on how to raise your kids properly. You will find many articles about parenting and other related topics. I will use simple language that is reader friendly and easy to understand. I understand that raising a child is not easy. As a parent, you need more than just the basic knowledge about parenting to raise yor kid into the kind of a person you want him/her to be in future. My site will explore all the tips that you need to achieve this. Let me introduce myself before going further.
I am Emily , a mother of two children. I was married a few years ago in a lovely wedding that was attended by many people. My wedding was the happiest moment in my life. I wedded my longtime boyfriend after 5 years of dating. Marrying the man I loved with all my heart was a dream comes true. We received countless gifts from friends and family. A year after my colorful wedding, I got my first born. She is such a beautiful daughter. 2 years later, I was blessed with another child. A boy. I felt fulfilled.
My experience with my two kids made me realize that raising children is not an easy task. You need to be equipped with essential parenting skills. Failure to do some may make it difficult to bring up your child in the right way. As my two kids continued to grow, I began to discover some strange character in them. The boy was becoming temperamental and would often want to fight his sister. I knew this was wrong and if action was not taken in time, the habit could continue. On the other hand, my daughter would reject most of the gifts I bought her. I had to do something to change her attitude.
I applied a number of tips on my own children and most of them proved to be successful. They are well behaved and everything about them is very encouraging. This is why I decided that as a mother, I should share what I know with other parents out there who may be finding it difficult to raise their children. They will now be able to raise their children properly.
In my website, I will be writing articles that address parenting isssues, challenges that parents go through to raise children, how such challenges can be solved and more. I will also talk about dos and don'ts when raising children. It is possible that as a parent, there are things that you might be doing thinking that it is ok and yet can negatively affect the way you bring up your child.
I will ensure that I write new posts on regular basis so that my readers can have fresh information. I will continue to research about how to raise children properly. I will also consult experts. Their valuable knowledge will help you a lot.
You are much welcome to my site. This is the right place for you especially if you are a parent. You don't want to miss the nice information I have for you in store.
My kids are my everything and all of my time I'm spending to take care of them. Sometimes my husband feels ignored because I'm doing everything about them. Of course, I find time for him too, but it should be more. Sometimes I'm buying him gifts without a reason and prepare a special romantic dinner just for us. So I would recommend you some amazing gift ideas for him because Valentine's Day is the perfect occasion to express your love and devotion to your better half. The day that some people absolutely love, but remember that you should show your thanks, feelings to him every day of the year because he is your soulmate.